CELL-DYN Ruby
Acute Leukemia
Description
The sample shows all the features of a high-grade malignancy such as lymphoblastic lymphoma or acute leukaemia. There is an increased WBC count, a marked neutropenia and severe thrombocytopenia, and an anaemia that is slightly macrocytic. The graphical WBC displays essentially show a single population cluster with moderate size variability and evidence of WBC fragility (FWBC flag).
Although the predominant population is nominally classified as lymphoid, it is possible for blast cells in the more immature (agranular) acute myeloid leukaemias to show similar optical characteristics. It is also not uncommon for the abnormal cells in acute leukaemias to show abnormally increased osmotic fragility (FWBC).
Finally, the LURI flag indicates the presence of both lower and upper range interferences in the platelet count. This is a relatively common feature in some high-grade proliferations that have circulating cell fragments or abnormal plasma components.
Numerical Results
WBC

38.4

10e3/μL
 

WBC




NEU

.460
1.20
%


LYM

37.2
96.9
%

VARLYM




MONe

.317
.825
%
 

FWBC




EOS

.004
.010
%


BASO

.398
1.04
%

DFLT

(

N

L

M

E

B

)

RBC

2.11

10e6/μL


HGB

7.27

g/dL


HCT

22.0

%


MCV

104.
fL
 

RBC MORPH




MCH

34.4
pg


MCHC

33.0
g/dL


RDW

17.7
%

PLT

15.2
10e3/μL


MPV

11.5

fL
 

LURI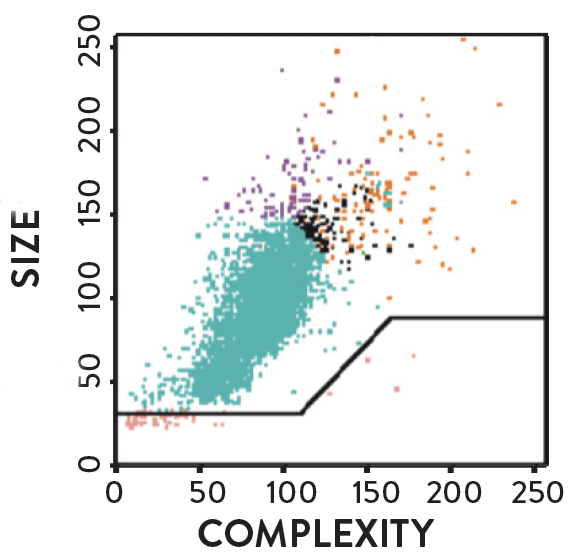 :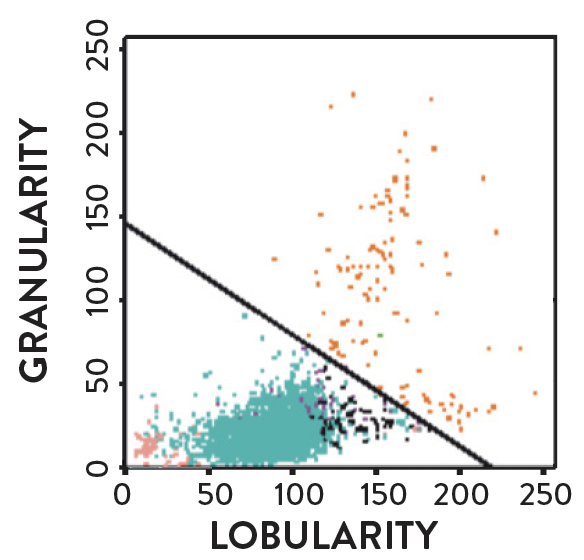 :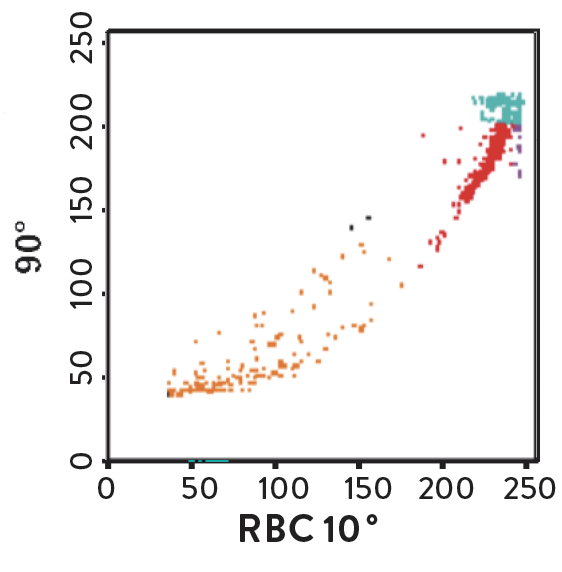 :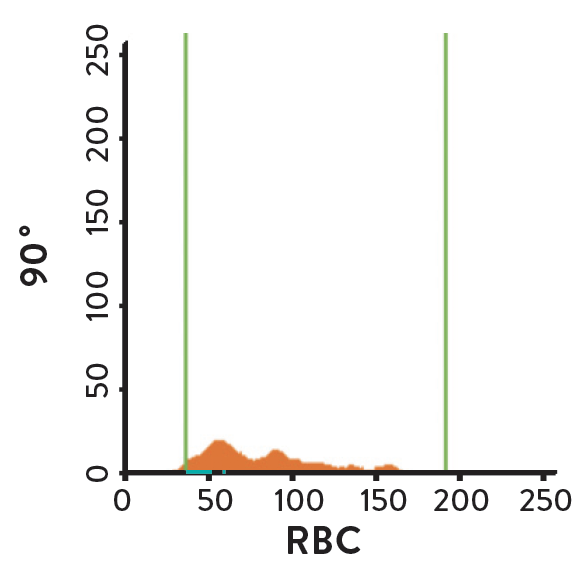 :
CELL-DYN Ruby Casebook. Acute Leukemia. 2018. ADD-00005070. p.42