CELL-DYN Ruby
Malaria (Pl. Falciparum)
Description
This patient was hospitalized in a critically ill condition on return from a visit to Ghana with a fever of 40ºC, violent headaches, myalgia and severe diarrhea. His admission blood sample showed mild lymphocytosis in combination with thrombocytopenia. The lymphocytosis was accompanied with an ATYP DEP (atypical depolarization) and VAR LYM flag alert. In the blood smear about 23% of his erythrocytes were infected by malaria parasites. A diagnosis of Plasmodium falciparum malaria was made.
In the GRANULARITY/LOBULARITY plot, numerous purple-colored cells with atypical depolarization were visible, above the normal monocyte position. Events coded by MAPSS as monocytes (purple) normally never depolarize light. This pattern is compatible with monocytes that have ingested malaria-derived hemozoin pigment.
Patient was treated with an experimental anti-malaria drug and released after 6 days from the hospital without complications.
Numerical Results
 

SUSPECT




WBC

11.3

10e3/μL


NEU

2.253
19.888
%


BLST

.030
.262
%


MONe

1.21
10.7
%


EOS

.214
1.88
%
  

ATY DEP




BASO

.065
.577
%


LYM

7.574
66.7
%
  

VAR LYM

RBC

4.32
10e6/μL


HGB

14.2
g/dL


HCT

39.1
%


MCV

90.5
fL


MCH

32.8
 pg


MCHC

36.3
g/dL


RDW

13.2

%

PLT

73.4

10e3/μL


MPV

5.42

fL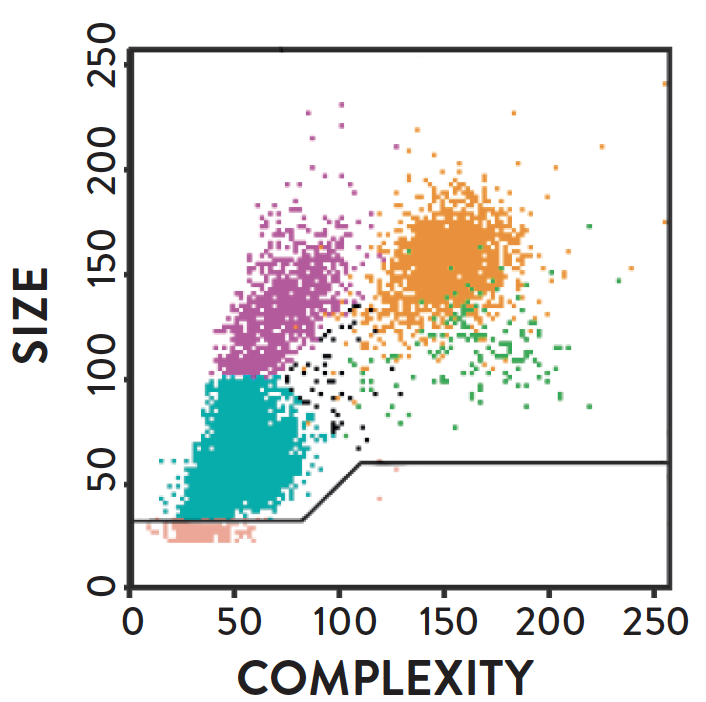 :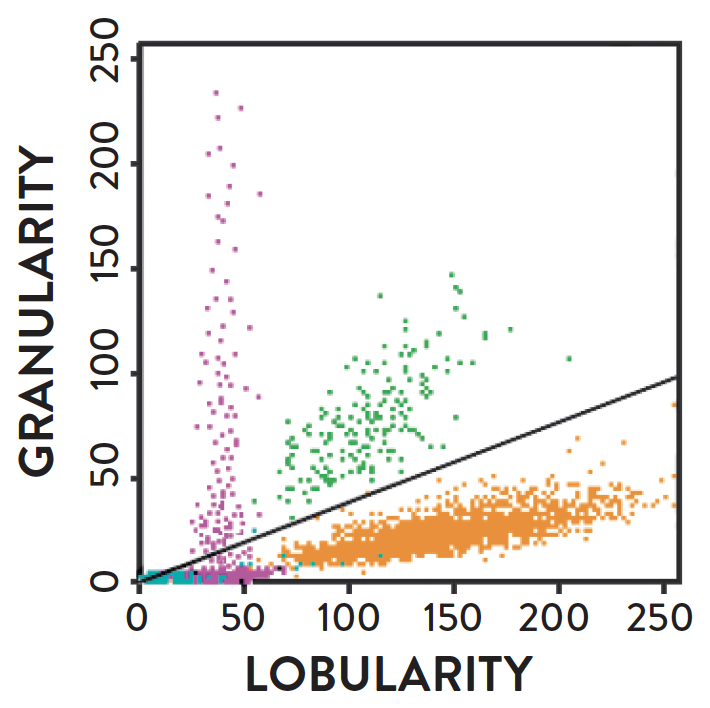 :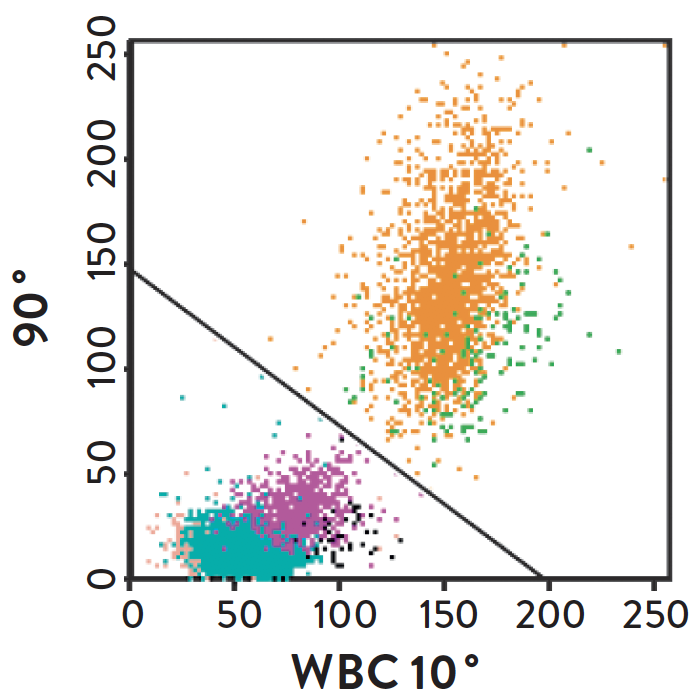 :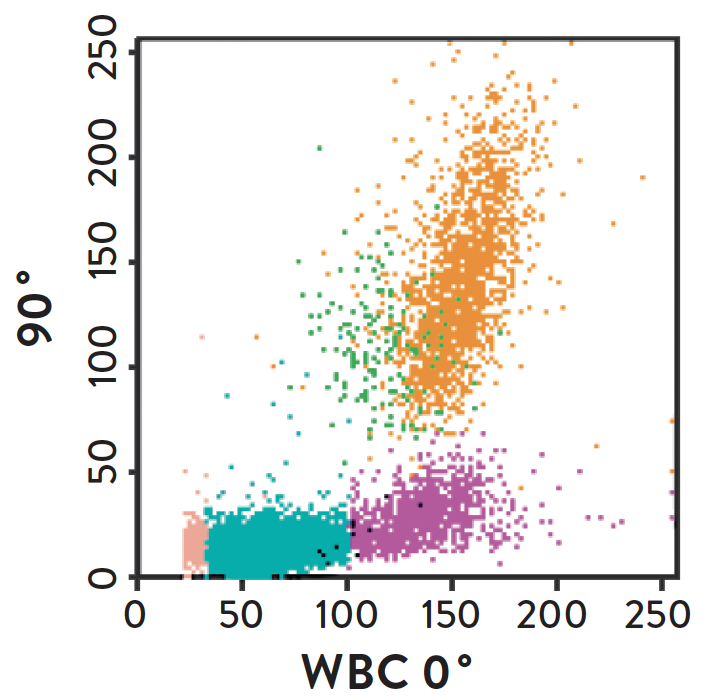 :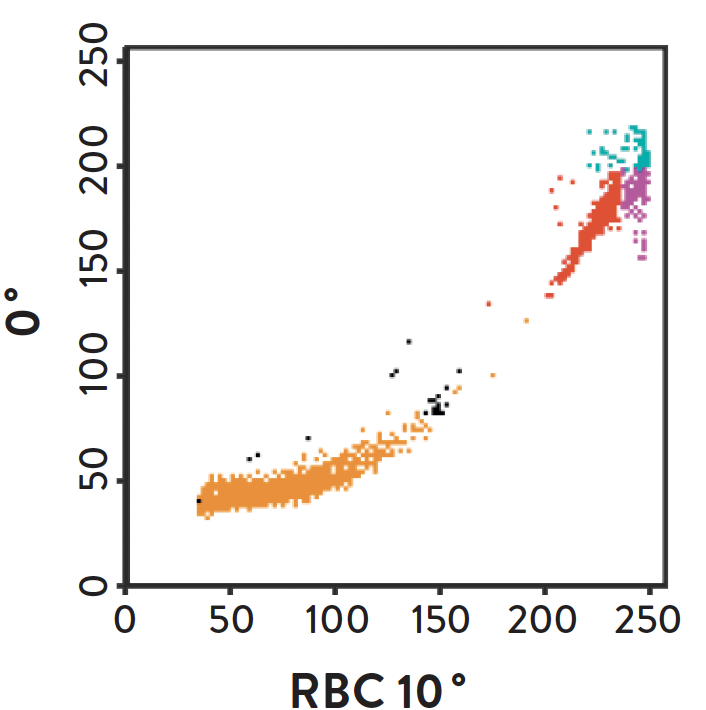 :
:
CELL-DYN Ruby Casebook. Malaria (Pl. Falciparum. 2018. ADD-00005070. p.49