CELL-DYN Ruby
Monoclonal Gammopathy
Description
This blood sample was from a patient who presented with Waldenströms macroglobulinemia with a serum IgM concentration of 23.4 g/L (reference range 0.4 to 2.4 g/L).
On the SIZE/COMPLEXITY scatterplot the presence of interfering events (pink) can be seen beneath the threshold. Also the lymphocyte population had an abnormal shape, indicating that most likely this population was affected by the presence of the interference. Based on the position of the interference, the algorithm generated the NRBC/RRBC flag and triggered the WBC flag to indicate that the total white cell count and differential count were not reliable. Running the sample in CBC+RRBC mode did not improve the results. Most likely the interfering population is due to precipitation of M-proteins in the WBC reagent.
Also the black (noise) events in the 0º/RBC 10º scatterplot are strongly indicative for the presence of M-proteins. The presence of M-proteins did not interfere with the platelet count in this sample.
Numerical Results
 

SUSPECT




WBC

6.39*
10e3/μL
 

WBC




NEU

3.03*
47.546
%


BLST

.001*
.010
%

NRBC/RRBC




MONe

.502*
7.87
%


EOS

.062*
.963
%


BASO

.112*
1.75
%


LYM

2.671*
41.93
%

RBC

4.59
10e6/μL


HGB

13.2
g/dL


HCT

38.8
%


MCV

84.7
fL


MCH

28.7
pg


MCHC

33.9
g/dL


RDW

13.6
%

PLT

260.
10e3/μL


MPV

5.10

fL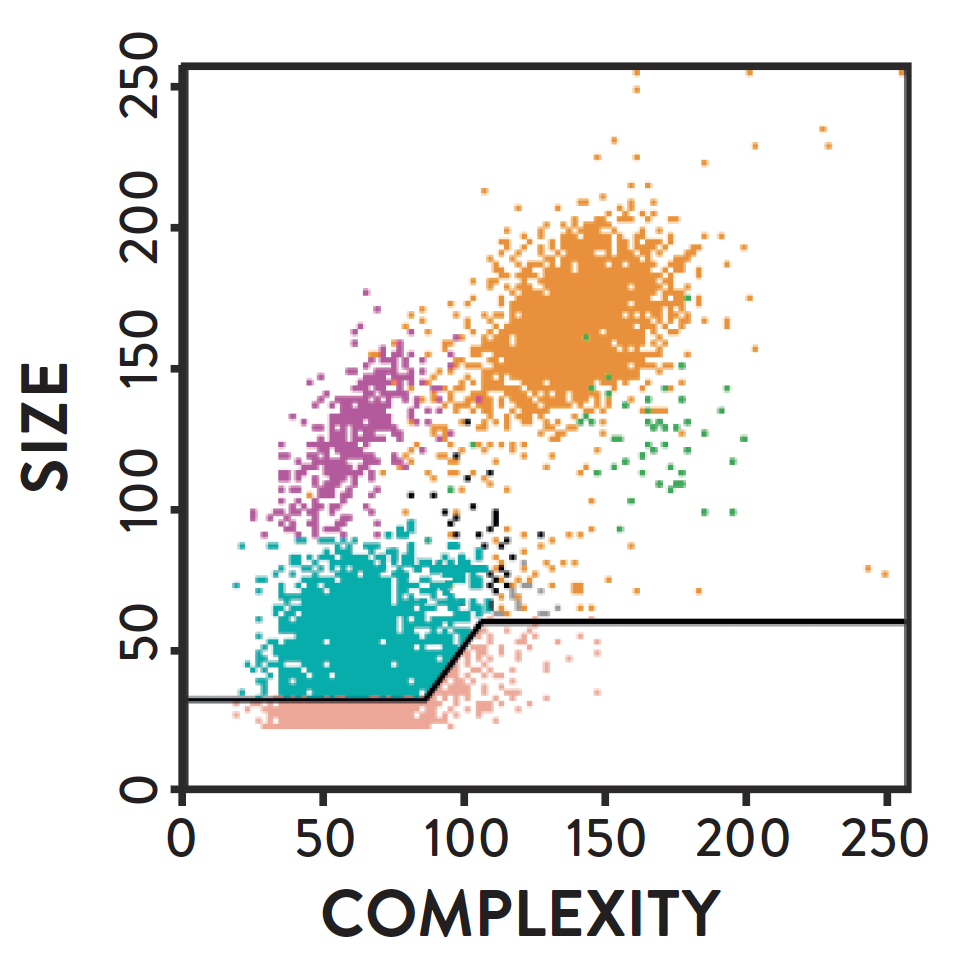 :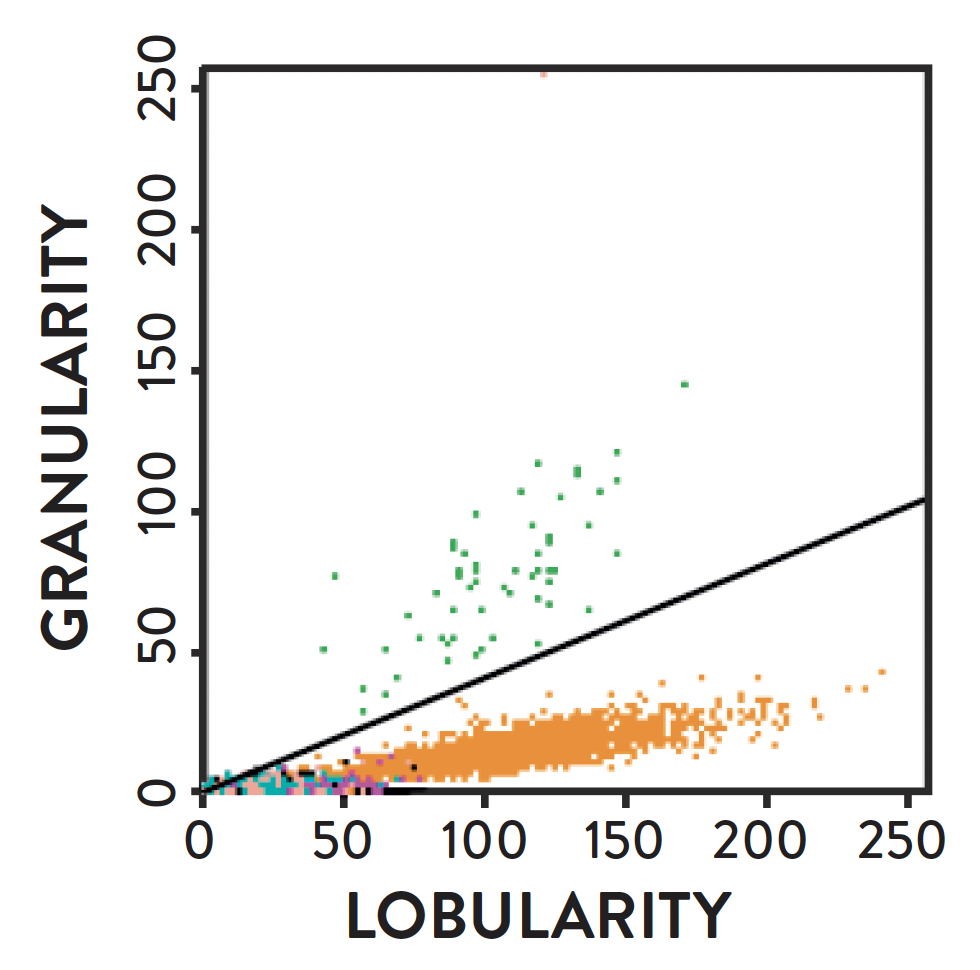 :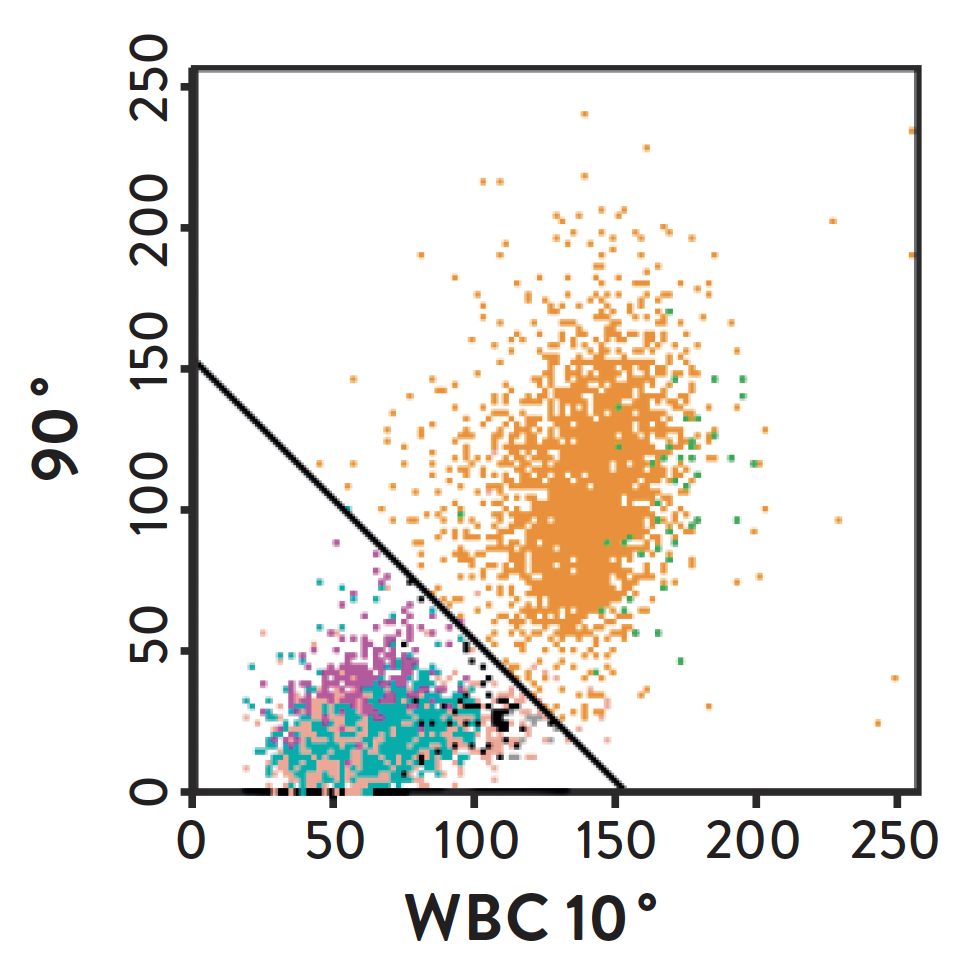 :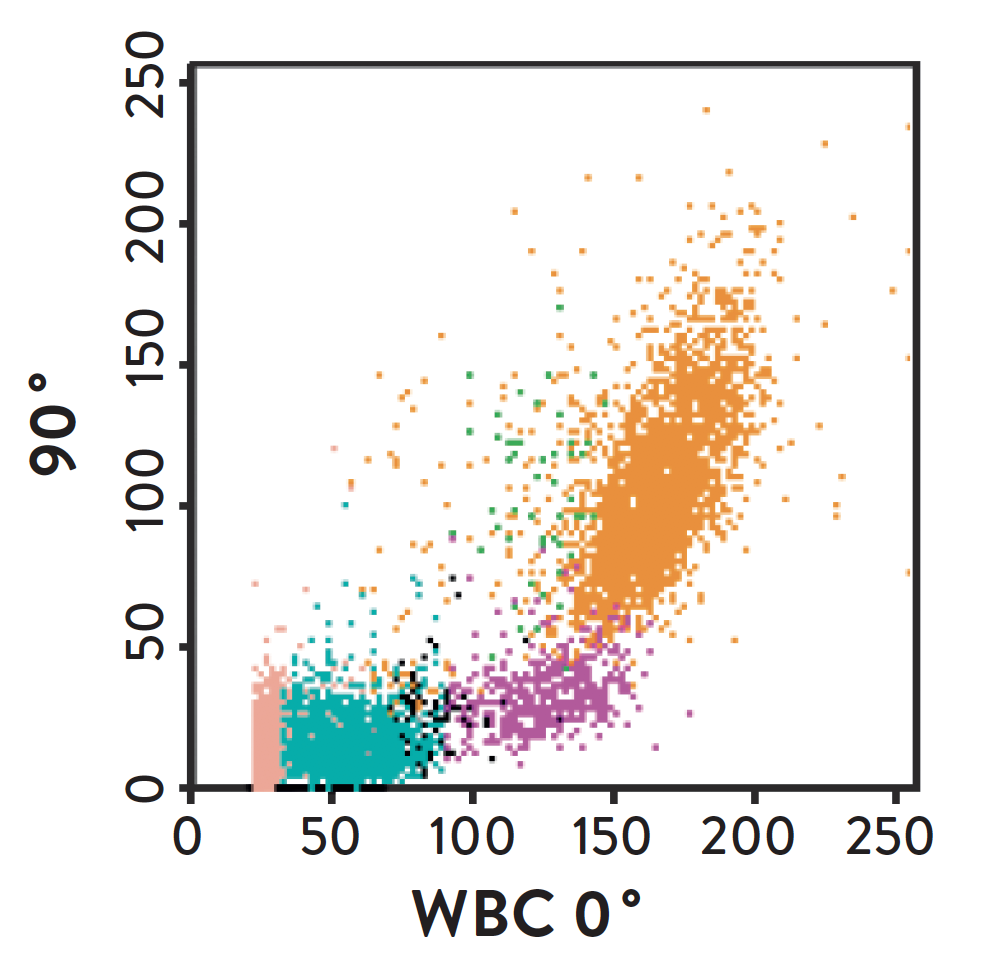 :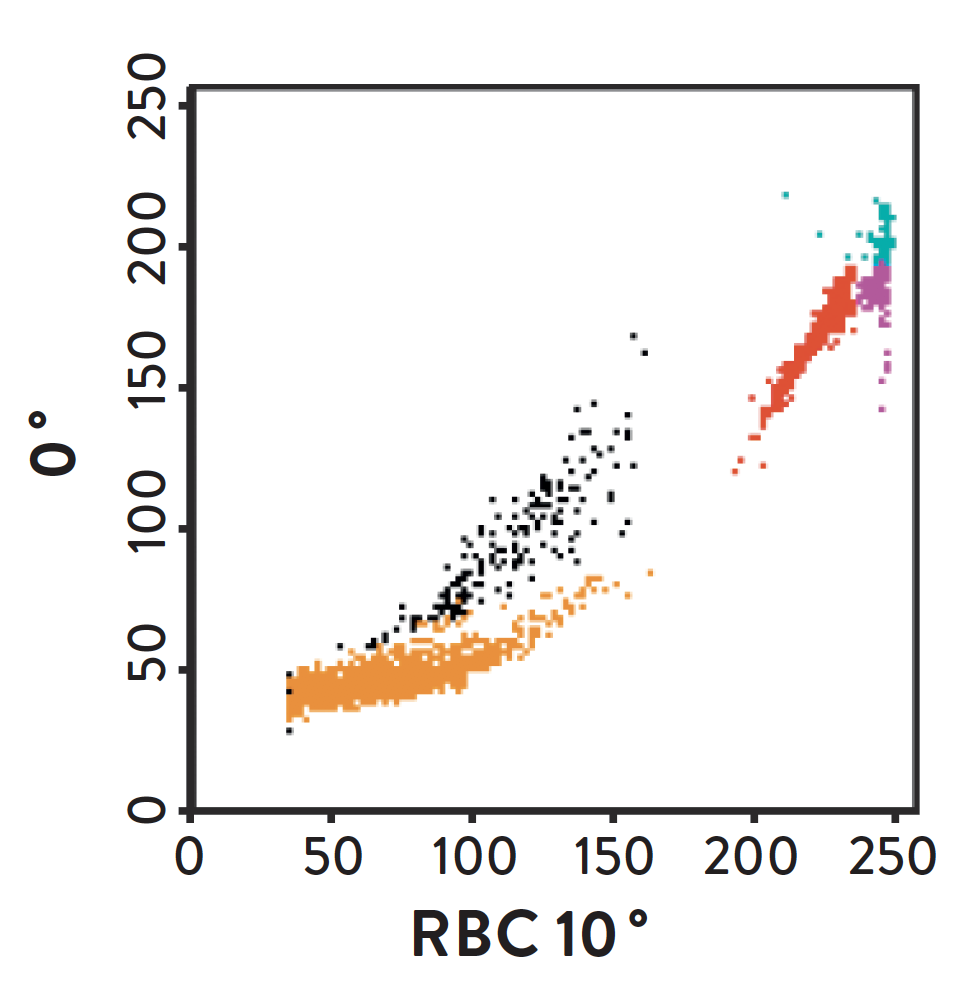 :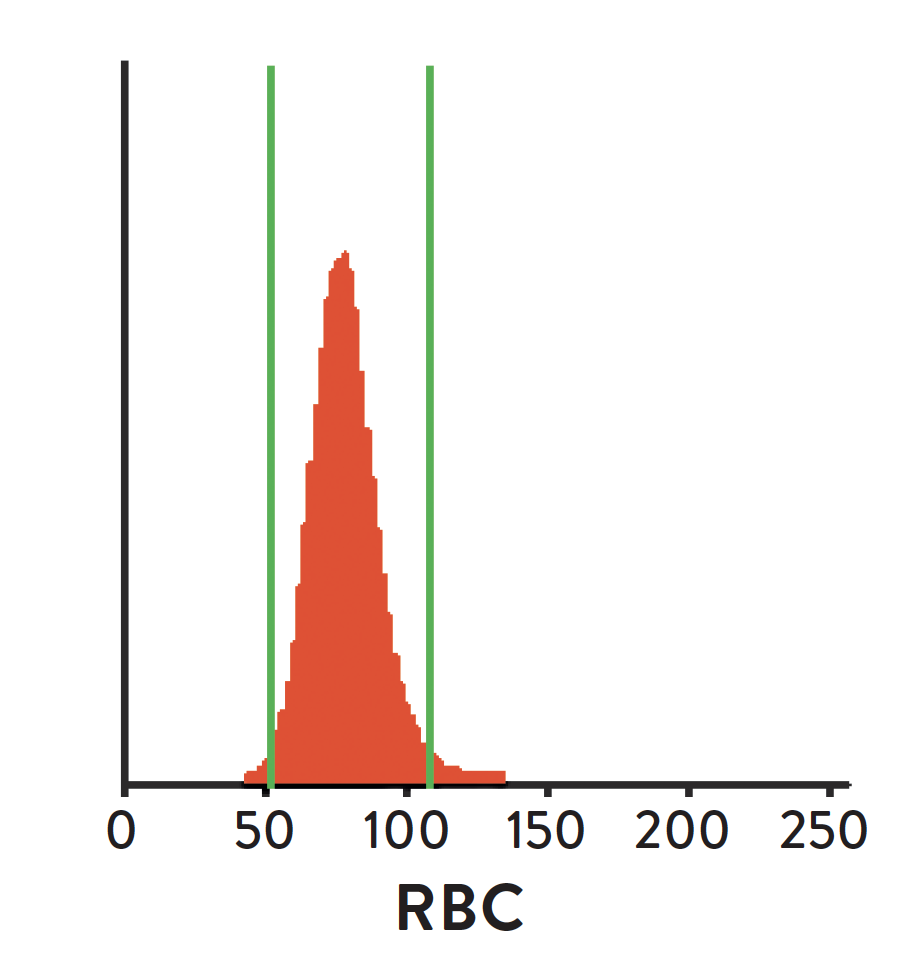 :
CELL-DYN Ruby Casebook. Monoclonal Gammopathy. 2018. ADD-00005070. p.42